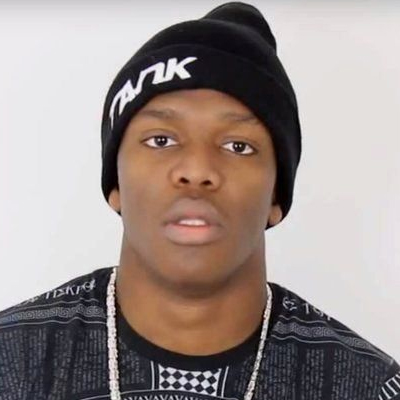 Olajide Olatunji
Birthday:
06.19.1993
---
Birth Place
Watford, United Kingdom
---
Age
25 years old
---
Birth Sign
Gemini
---
---
Short Biography
Olajide Olatunji was born on June 19th, 1993, and although you may not recognize this name, you'll surely have heard of his online name, KSI (short for KSIOlajideBT), or his nickname, JJ. He is a clear social media phenomenon in the UK and around the world, with more than 15 million subscribers on YouTube and 3+ billion views. His content focuses strongly on music, football, comedy, and FIFA. In fact, he actually created content for the video game FIFA 14. He is a rapper, actor, and comedian. He starred in the September 2016 direct-to-digital movie, "Laid in America."
Early Life
One of his non-successes is his time as a video game commentator which led to being banned for life from the Eurogamer Expo. Microsoft cut ties with him because of controversy over alleged sexual harassment.
Facts
He owns an orange Laborghini Aventador which he showed in his November 30th, 2014 video. Well, it was orange until he had it wrapped – first in purple and then in a satin black, and finally added some red lines. Who knows what color he'll go with next. He is active in prostate cancer charity promotions as well as the Save the Children organization. He was also the face of Sport Relief in 2014. KSI is an agnostic. He is one of the richest vloggers with a net worth in the millions.
Personal and Family Life
KSI's brother, Deji, is known as ComedyShortsGamer on YouTube. His parents are Jide and Yinka Olatunji. He has featured both his parents and his brother in a number of his YouTube videos. He owns a penthouse in London.
Friends and Associates
KSI had a two-year relationship with Seana Cuthbert. They broke up in 2014 but are still good friends.
Birth Name: Olajide Olatunji
Birth Place: Watford, United Kingdom
Birth Sign: Gemini
---