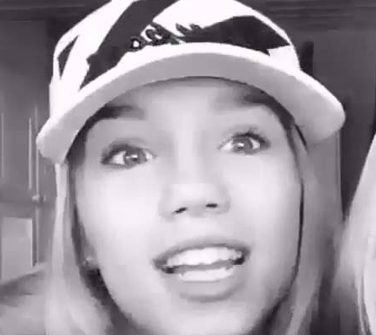 Lisa LisaandLena
Birthday:
06.17.2002
---
Birth Place
Germany
---
Age
17 years old
---
Birth Sign
Gemini
---
---
Short Biography
Lisa, real last name unknown, was born on June 17th, 2002 along with her identical twin, Lena. The two of them use LisaandLena as their last name and have become a German social media phenomenon with their content on Musical.ly (13+ million fans) and Instagram (7+ million followers). They have also started a clothing company, named Compose which has clothing for girls and boys as well as headwear and accessories. Although they live in Germany, their comic and dancing videos are all in English. You can also find Lisa on Snapchat at lisa.maaa.
Early Life
Lisa very much enjoys being in dance school. She also enjoys cooking, particularly Italian cuisine.
Facts
Both Lisa and Lena wear braces, as shown in the photo they posted on Facebook on September 12th, 2016. Lisa is planning to study fashion design. She enjoys playing badminton.
Personal and Family Life
Nothing is known about Lisa's parents, although they are reportedly very supportive of their twin daughters' online ambitions. The twins also have an older brother, Tim, and older sister, Tayra.
Friends and Associates
Lisa and Lena are pretty much joined at the hip and enjoy spending time with each other and their family.
Birth Name: Unknown
Birth Place: Germany
Birth Sign: Gemini
---