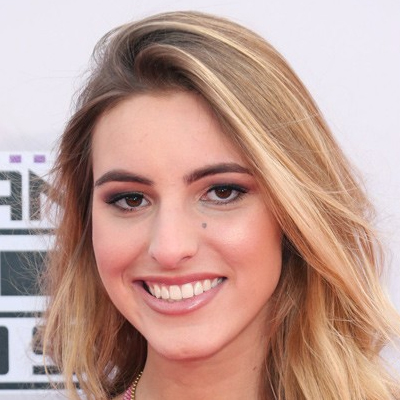 Lele Pons
Birthday:
06.25.1996
---
Birth Place
Caracas, Venezuela
---
Age
22 years old
---
Birth Sign
Cancer
---
---
Short Biography
Lele Pons was born in Venezuela on June 25th, 1996. She is an Internet personality who is well known for her presence on Vine. She is, in fact, the most looped person on Vine with 11.4 million followers and 8+ billion loops. She was also the very first to have reached the 1 million and 5 million loop milestones. She is also enjoying a growing audience on YouTube with more than 2.2 million subscribers and 125+ million views. She is also on Twitter and Instagram. Her posts are creative and funny, not to mention totally relatable.
Early Life
Although she was born in Venezuela, her family immigrated to the United States when she was five years old to reside in Miami, Florida. She graduated from high school there in 2015, then moved to Los Angeles.
Facts
Lele is also a published author of, "Surviving High School." It was co-written with Melissa de la Cruz, a New York Times bestselling author. Lele was often teased and bullied in school because of her accent, as well as her quirkiness until her digital fame made her quite popular.
Personal and Family Life
Nothing is known about her family, but it has been rumored that she is dating Twan Kuyper, a fellow Viner. Her aspirations are to have a singing and acting career. She would love to have a career like her all-time favorite, Meryl Streep.
Friends and Associates
Lele has met a number of viners through the years, and in 2016, she met Michelle Obama. She was invited to the White House due to her support for the First Lady's campaign to aid disadvantaged youths obtain a college education.
Birth Name: Eleonora Pons
Birth Place: Caracas, Venezuela
Birth Sign: Cancer
---