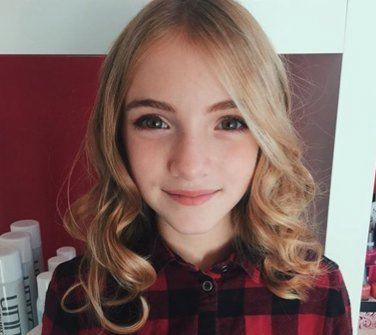 Lauren Orlando
Birthday:
11.06.2004
---
Birth Place
Mississauga, Ontario, Can
---
Age
13 years old
---
Birth Sign
Scorpio
---
---
Short Biography
Lauren Orlando was born on November 6th, 2004. She is a YouTube star in her own right as well as appearing in videos with her older brother, Johnny. Her sister, Darian helps her make and edit the videos which are growing in popularity. Since starting on her own in March of 2013 she has gained over 400,000 subscribers and her videos have been viewed more than 35 million times.
Early Life
She started by being in her brother's videos when she was just seven years old and you will still find her in most of his, sometimes prominently, doing challenges and skits but other times more in the background.
Facts
Lauren has blonde hair and a sweet smile. She enjoys playing hockey and dancing.
Personal and Family Life
Lauren has three older siblings – sister Darian, brother Johnny, and sister Maddie. Her parents are Meredith and Dale Orlando.

Friends and Associates
In April of 2015, Lauren collaborated with Hayden Summerall to produce the video "Tin Can Challenge." Her cute white Maltese, Bentley, is one of her favorite friends. She has also posted videos with her friend Ruby Rose Turner.
Birth Name: Lauren Orlando
Birth Place: Mississauga, Ontario, Canada
Birth Sign: Scorpio
---