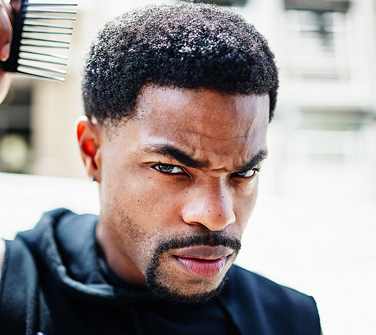 King Bach
Birthday:
06.26.1988
---
Birth Place
Toronto, Canada
---
Age
30 years old
---
Birth Sign
Cancer
---
---
Short Biography
King Bach was born Andrew B. Bachelor on June 26th, 1988 in Toronto, Canada. He is a TV actor and has gained fame with his Vine channel which enjoys over 16 million followers, making him the most followed person on Vine. His acting experience includes recurring roles on The Mindy Project and House of Lies, and film credits in Meet the Blacks and Fifty Shades of Black. He also appears on MTV's Wild 'n Out improve comedy series and plays Trayvon on Black Jesus. His YouTube channel, BachelorsPadTv, is also a hit.
Early Life
Before fame, King Bach obtained a Bachelor of Science degree in business management at Florida State University (FSU). While attending FSU, he was an excellent track and field high jump athlete. He was in the Phi Beta Sigma fraternity. Before college, he attended Coral Springs Charter School. After college, he enrolled at New York Film Academy in the graduate program but dropped out in his last semester.
Facts
King owns his own production company, Bach Enterprises. He is also the CEO of RuJohn Foundation, a charity that aids impoverished kids in the United States and Jamaica. He starred in an Air Jordan commercial. His signature is his backflips.
Personal and Family Life
King's parents are Jamaican and both are employed as accountants. Although he was born in Ontario, the family moved to West Palm Beach, Florida when King was just two years old. He has one sister, Christine. He once dated Liane Valenzuela, a fellow Vine personality.
Friends and Associates
One of his dearest friends is Brittany Furlan who helped King first get started with Vine.
Birth Name: Andrew B. Bachelor
Birth Place: Toronto, Canada
Birth Sign: Cancer
---