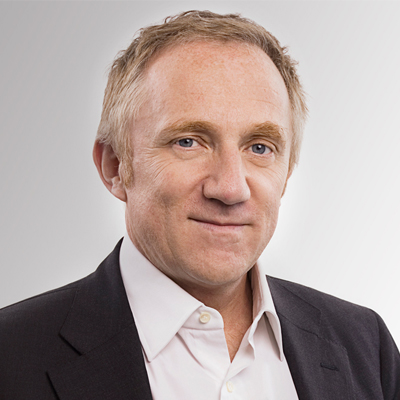 Francois-Henri Pinault
Birthday:
05.28.1962
---
Birth Place
Rennes, France
---
Age
56 years old
---
Birth Sign
Gemini
---
---
Early Life
Pinault is a French business executive who is known for acting as chairman and CEO of the luxury goods holding company Kering. He also has another powerful position as chairman of the board of directors of Groupe Artémis
Facts
He is a billionaire with a net worth of US$ 19.5 billion. He went to the HEC School of Management and graduated in 1985.
Personal and Family Life
His children are Valentina Paloma Pinault, Augustin James Evangelista, Mathilde Pinault, and François Pinault. Spouse: Salma Hayek (m. 2009), Dorothée Lepère (m. 1996–2004)
Friends and Associates
Many of Zach's friends have also gotten involved with social media and are likewise growing in popularity.
Birth Name: Francois-Henri Pinault
Birth Place: Rennes, France
Birth Sign: Gemini
---