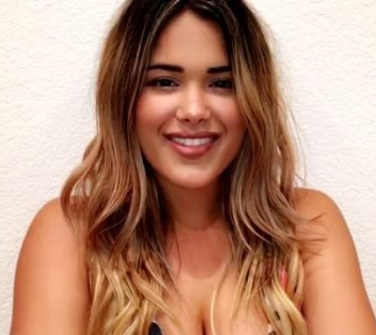 Delany Luh
Birthday:
11.23.1994
---
Birth Place
Santa Clarita, CA
---
Age
23 years old
---
Birth Sign
Sagittarius
---
---
ABOUT
Delany Luh is a fitness trainer and model from Southern California. She has also created her own fitness/street wear line called – I AM PLENTY. Her popularity is also growing on Instagram, where she post pictures of herself modeling. Luh competed in a Miss West Coast pageant contest where she was placed within the top 10. She was a member of the cast for TV series iCarly and Zoey 101.
BEFORE FAME
She gained her love for the arts and entertainment when she was a child attending Santa Clarita Performing Arts (SCSOPA) in 2005.
TRIVIA
She regularly attended auditions and was in a national Black & Decker commercial.
FAMILY LIFE
She has a brother name Derek Luh who is a rapper. Her parents are Robin Stewart & Danny Luh.
ASSOCIATED WITH
You may also like Meredith Mickelson.
---