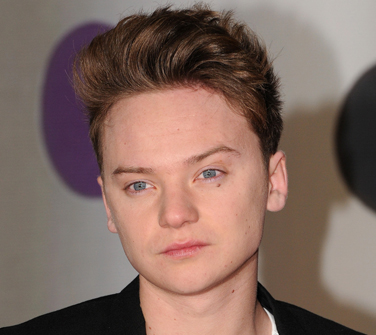 Conor Maynard
Birthday:
11.21.1990
---
Birth Place
Brighton, England
---
Age
28 years old
---
Birth Sign
Scorpio
---
---
ABOUT
Conor Maynard is a British singer, song writer and actor. He worked with artists such Rita Ora, Ne-Yo and Justin Bieber, to produce and release the album "Contrast" on April 16, 2012. He is signed to EMI subsidiary, Parlophone.
BEFORE FAME
Maynard attended Cardinal Newman Catholic School in Hove. He uploaded covers of popular songs to YouTube before he got his big break in the music industry. In 2006 his he also got his acting career moving forward with the role of Casper Rose in the Sky 1 television series Dream Team.
TRIVIA
1. He was nominated for and later won the MTV's Brand New for 2012 award.
2. His fist cover song song uploaded to YouTube was "Breathe" by Lee Carr.
3. American singer/songwriter Ne-Yo contacted Conor after watching him do a cover of "Beautiful Monster".
4. One of his most successful single is entitled "Can't Say No", and it was released in the United Kingdom on 15 April 2012.
5. His second single "Vegas Girl", was released on 21 July 2012 in the UK and it debuted at number four on the UK Singles Chart.
FAMILY LIFE
His parents are Gary Maynard and Helen Maynard. He has a brother name Jack Maynard and sister Anna Maynard.
ASSOCIATED WITH
He is friends with Ne-Yo, Rita Ora, Wiley, Craig David and Pharrell Williams.
---