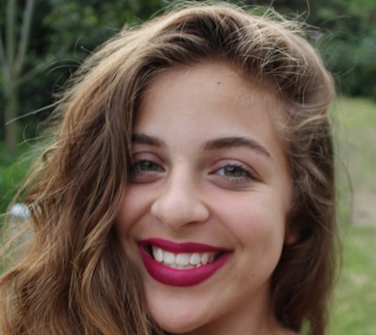 Baby Ariel
Birthday:
11.22.2000
---
Birth Place
South Florida
---
Age
17 years old
---
Birth Sign
Sagittarius
---
---
Short Biography
Baby Ariel (Ariel Martin) was born on November 22nd, 2000. She is a musical.ly star and is also popular on YouTube (1.3 million subscribers), YouNow, and Instagram (5+ million followers). She is part of the collaborative channel on YouTube called Our Journey, with Zach Clayton, Nick Bean, Mario Selman, Loren Beech, Brennen Taylor, and Weston Koury. She won the very first Teen Choice Award for Choice Muser in 2016. She is currently on the 2016 Digitour Winter.
Early Life
Her rise to stardom has been quick considering she just downloaded the Musical.ly app in 2015 and only did so out of boredom when she was staying with her grandparents after a flood at her home.
Facts
Baby Ariel is active in trying to stop bullying and has started the #Arielmovement to support kids.
Personal and Family Life
Baby Ariel's father, Jose Martin, is from Panama and her mother, Sharon Kremen Martin, is from New Jersey. Her grandparents are from Israel, Spain, Cuba, and Panama. She has a younger brother, Jacob – King Jacob on Musical.ly.
Friends and Associates
Baby Ariel briefly dated Zach Clayton from her YouTube channel who is also a YouNow star. She introduced her friend, Ariana Renee (TheyLoveArii) to Musical.ly and they often collaborate together. She appeared on November 26th, 2016 with Jacob Sartorius in Philadelphia as one stop of the Digitour Winter.
Birth Name: Ariel Martin
Birth Place: South Florida
Birth Sign: Sagittarius
---