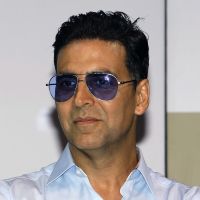 Akshay Kumar
Birthday:
09.09.1967
---
Birth Place
Amritsar, India
---
Age
51 years old
---
Birth Sign
Virgo
---
---
ABOUT
Widely popular Indian actor that has starred in over 100 Hindi films. His success exploded in 2007 when he starred in four hit films.
BEFORE FAME
He attended the Don Bosco School in Mumba. He worked as a chef while studying Muay Thai in Thailand.
TRIVIA
He was given the Padma Shri Award by the Government of India in recognition of his outstanding contributions as a performer.
FAMILY LIFE
He married Twinkle Khanna in 2001. He has two children.
ASSOCIATED WITH
He has been called the Indian Jackie Chan because of his willingness to perform dangerous stunts.
---